Gabriella is an Associate professor of Business and Company Law at the Law Department of the University of Pisa.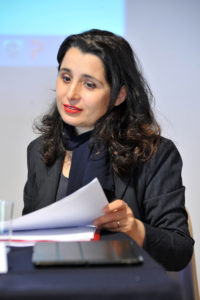 She has been teaching Company Law and Listed Companies Law, Business Law, European Economic Law at the Economics Department of the University of Pisa (graduates and undergraduates).
Her research interest deals with Company and Business Law, Contract Law, Financial markets and Investment Law, focusing on the harmonisation process of the legislations at EU level.
In particular, she has been analysing the effects of the invalidity declaration of general meetings decisions, mergers, conversions, and shares issue.
In a second line of her research, she has been investigating the financial market regulation, focusing on the settlement and clearing systems.